Once the attorney has made the estate plan recommendation, it's time to start your estate plan.
Once you have completed the initial Needs Analysis questions the attorney will make a recommendation for the estate plan. When you are ready to proceed with the plan, click "Start My Estate Plan". For this example we will be completing a Married Trust Package.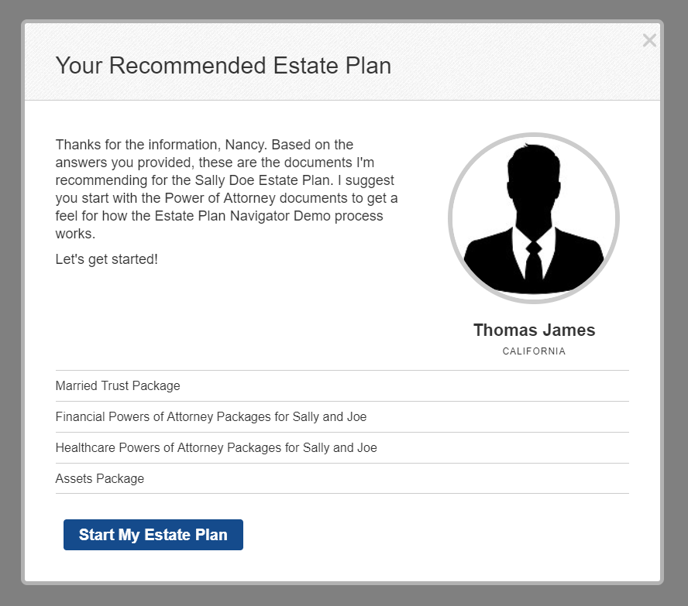 When you click "Start My Estate Plan" you will be taken to the dashboard where you will complete the estate plan documents.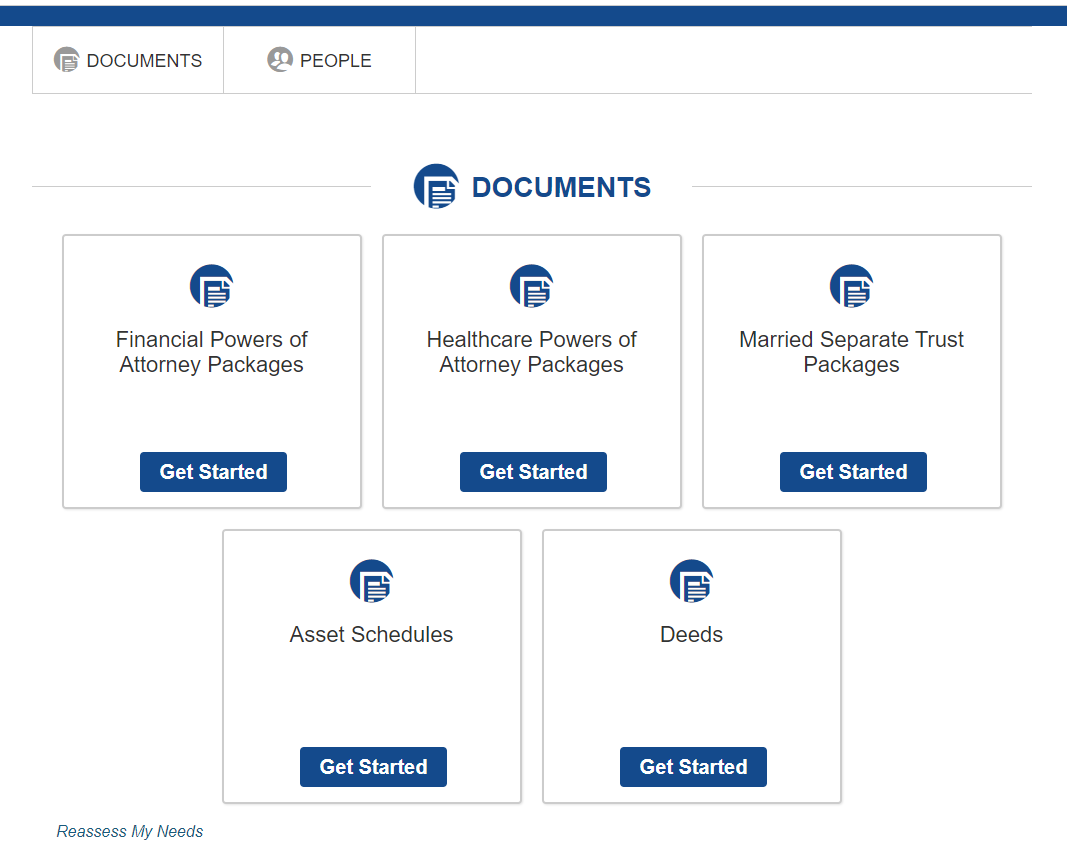 We recommend starting with the Financial Powers of Attorney, then Healthcare Powers of Attorney, and finishing with the Married Trust Package. As you complete each document, then information is saved so it is easy to add to the subsequent documents. The first two are typically easier to complete and contain information that will be used in the Married Trust Package.