Shipping instructions and options for estate plans.
If needed: Update the shipping address in your Advisor Profile (see instructions below)
Once you complete an estate plan, you will set up shipping. You have the option of:
Selecting your office address

Using your clients mailing address
Adding a different address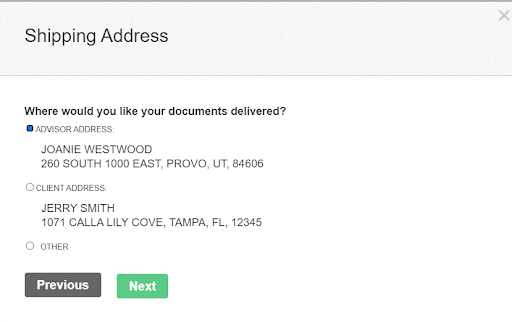 Next, indicate when you want the plan to be shipped
Ship Regular Shipping, 7-10 days
Choose Rush Shipping $100 fee, 2-3 day delivery
Select a ready to ship date
Hold indefinitely, when ready, add shipping date from your advisor portal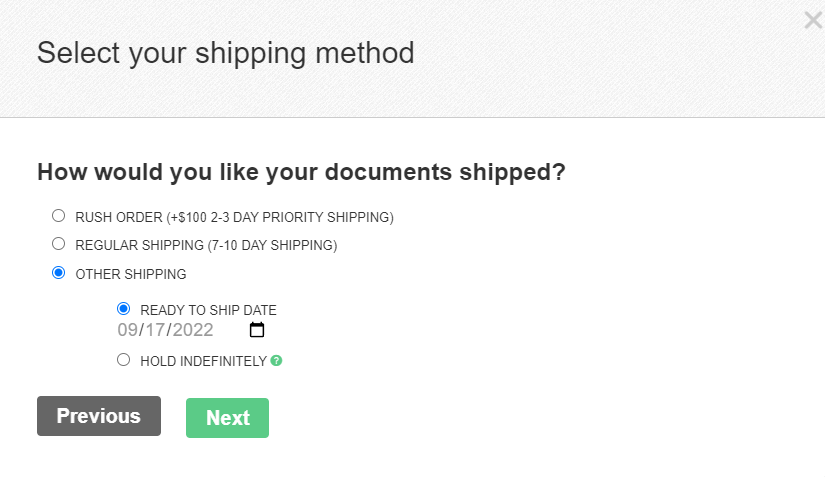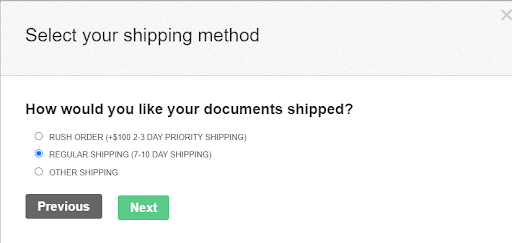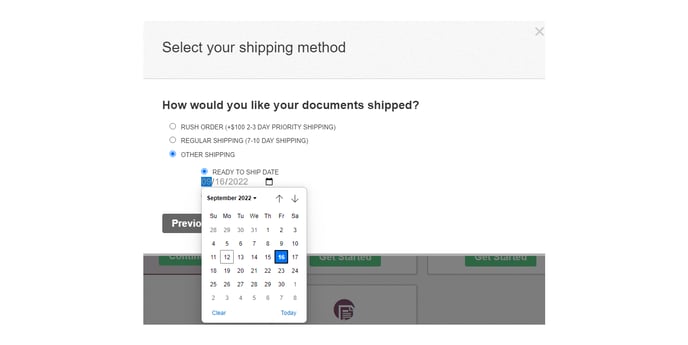 View shipping and tracking information
You can now view or update shipping status right from the clients profile
Add a ship date (if shipping was on hold)
View tracking information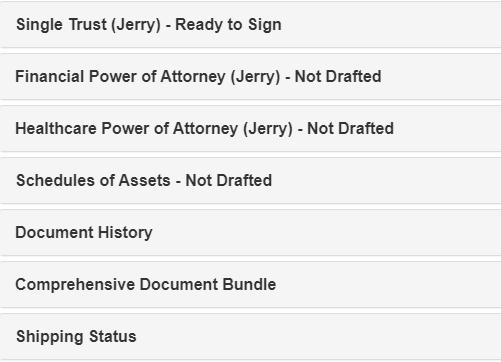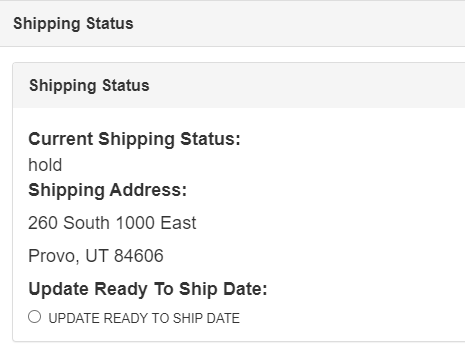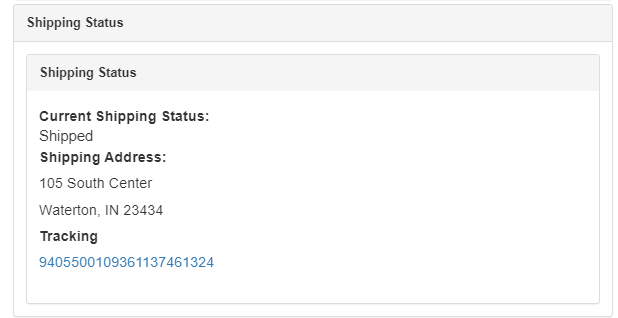 Client Shipping Report
To access the Client Shipping Report, log into your Advisor Portal and click Client Shipping Report. Here you will see a list of your clients and their shipping status. You can search for shipping information by dates and statuses.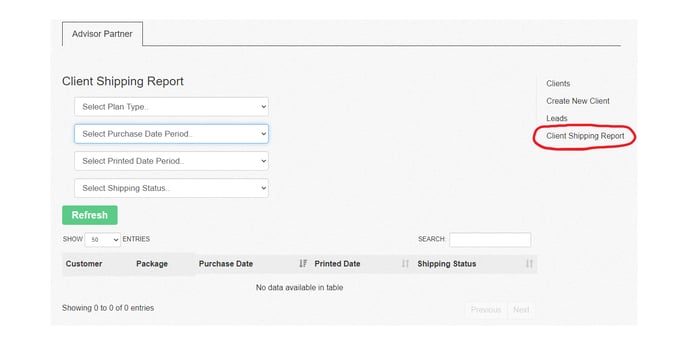 Update the shipping address in your Advisor Profile
To update your mailing address, log into your account and click on the hamburger menu (Top Right)

Once you click on the hamburger menu, click on the profile link. This will take you to your advisor profile where you can view and update your address as needed.