You can share your documents easily with the people you have named as successor trustees, executors, powers of attorney, beneficiaries, guardians, etc. You can decide which documents you want to share with which people.
To do this, head over to the "PEOPLE" tab in your dashboard.

From there, you will be able to see all individuals named in your plan and their roles.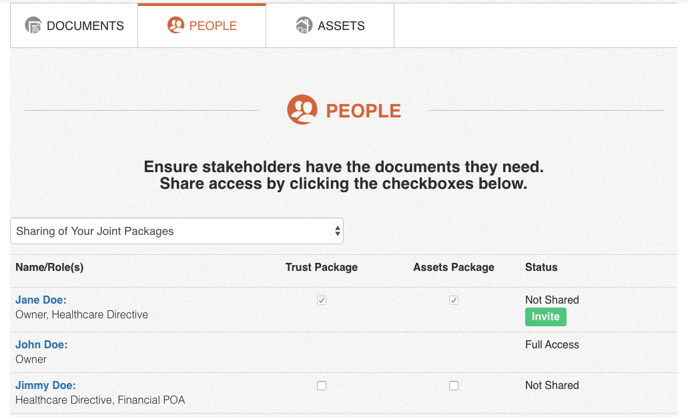 Click on the document package(s) you want to share with a given individual, and then click on the Invite button. You will then be prompted to enter their contact info, and an invitation will be sent to their email address.