If you need to change your estate planning documents, the amendment process is easy!
As life changes, you may need to update or amend your estate planning documents.
To make an amendment:
Log into your account
Click on
Document Options
icon under the document tile you want to amend.
Below is the screen that will appear. Select Make changes to my Married Trust.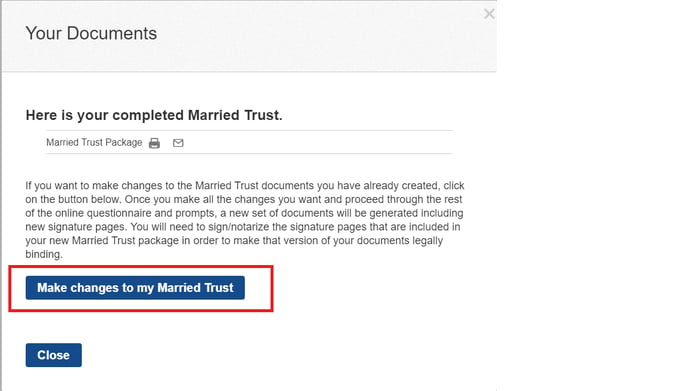 You will be prompted by the below message, to proceed select OK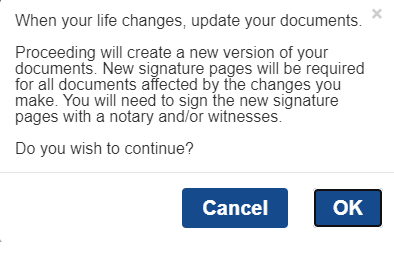 Once you've updated your estate plan, new signature pages will be generated. You will need to sign the new signature pages with a notary and/or witnesses.